With low-cost airlines restricting cabin baggage sizes, and hold luggage costs rising, a good – and correctly sized – cabin backpack can save you a lot of money. Is the "Cabin Max Tromso" backpack the answer?
I have a weird fetish for travel luggage. It probably has something to do with the promise of seeing other places and travelling the world… whatever the reason, I can literally spend days researching the "perfect" backpack/suitcase.
And while there's no such thing as the "perfect" luggage – as it depends on your needs – the "Cabin Max Tromso" backpack comes close – for what it aims to do.
You see, the right cabin-sized backpack can save you a lot of money these days. I fly mostly with low-cost airlines, and they give you the option to fly without a full-sized suitcase that goes in the hold. Instead, most companies let you fly with a cabin bag – for free.
However, low-cost airlines heavily restrict the size of the bag you can bring with you to the cabin. So here's the problem – you want a bag that'll fit the cabin size restrictions – and yet pack as much as possible, so you could potentially use it instead of a full suitcase.
And at a size of 55X35X20cm, and a volume of 38litres – the Tromso does just that… but it does have a few drawbacks as well. Let's take a closer look.
Pros
Lightweight Design with excellent capacity

Fits most airlines (including low-cost ones)

Padded rear compartment for laptop/tablet, zip-out bottle pocket

Stylish design, available in several colours
Cons
Zippers feel a bit flimsy

No straps in the main compartment

Main compartment is a bit shallow

Big and bulky - so might not be suitable as a hiking backpack
Cabin Max is a British luggage company that's been around for more than 10 years. They specialise in bags and backpacks that are compatible with airline restrictions, and it shows, as almost every small detail is designed to fulfil that need.
Airline Cabin Bag

size restrictions
Cabin Max Tromso: 55X35X20cm
Note: Some airlines (Ryanair and Wizz Air, for example) only allow "Priority" customers to bring along a cabin bag (like the Tromso) for free. If you don't buy Priority tickets, you can only bring a small, under-the-seat bag.
I bought my Cabin Max Tromso backpack two years ago, ahead of an Easyjet flight. I was going on a 10-day holiday, and my goal was to get a bag that I could take with me into the cabin (so under the 56x45x25cm Easyjet restriction), but also use in lieu of a suitcase that goes in the hold (saving around £100 in the process).
The Tromso delivered – in a big way (literally). The photos don't do it justice – this is a BIG backpack, and it can hold a lot (up to 38 litres). As with most cabin bags, the main compartment opens like a suitcase (with a zipper going all around the bag) – so you get a lot of space, and easy access (though not while on the move).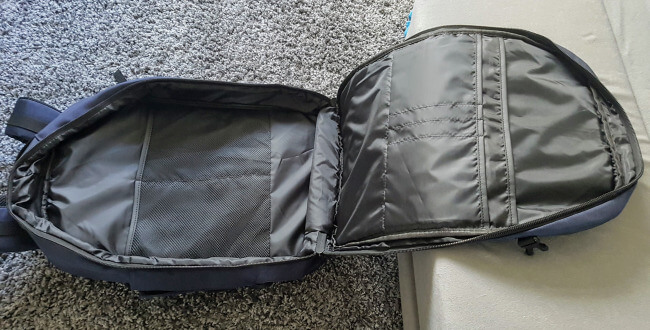 The main compartment is where you would put most of your stuff – from jeans to shirts and even shoes. It's a bit shallow (leaving room for the laptop compartment which I'll discuss next), but the material does stretch (up to a point), so it still holds quite a lot.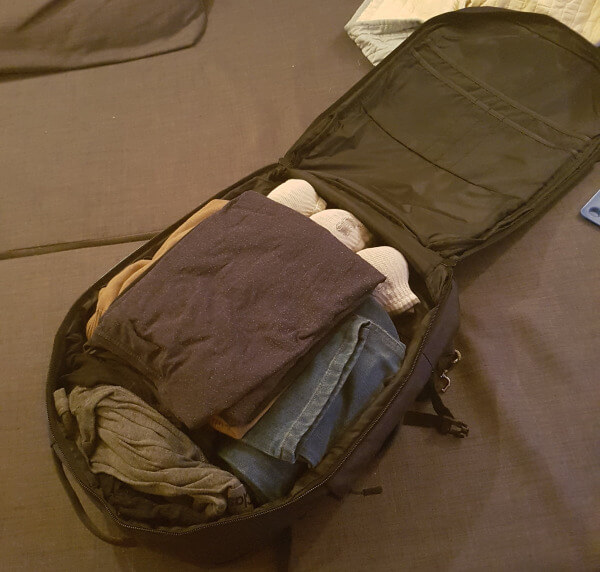 Keep in mind, though, the main compartment is mostly one big space – without holding-straps inside it, so things might jumble around and get a bit messy inside. You can always use packing cubes if you want some extra order, though I usually don't see the need.
Behind the main compartment, there's a tight padded compartment, which is perfect for holding a laptop (up to 15.1", depending on your laptop's design), a tablet, or any other sensitive equipment (or breakable gifts…)
The front area has several small compartments and pockets – perfect for documents, medication, some food – everything you would want to have easy access to during your flight and your travels. (The Tromso comes in several colours – and each colour comes with a different front-area arrangement, so take note of that.)
In itself, the Cabin Max Tromso is very lightweight (1.2kg), which is a good thing, as you're going to fill it up with your belongings. The fabric does feel a bit thin, which helps with the weight, but might affect durability in the long run (though I've been using it for two years now, and everything still looks new.)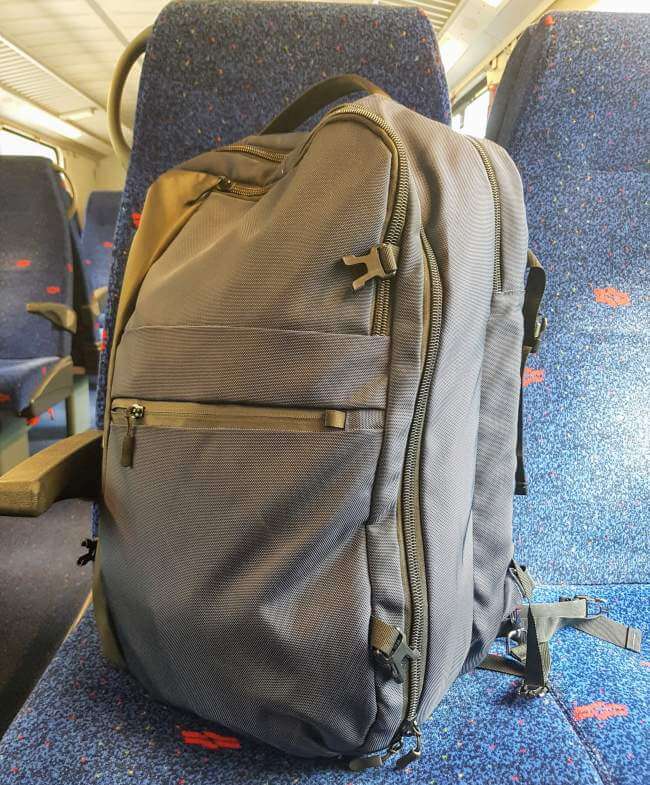 Backpacks are usually better than trolleys for cabin-packing, because the wheels just take up valuable space. However, this also means you actually have to carry the backpack on your, well, back. The Cabin Max Tromso has hefty back-straps, so carrying it is relatively comfortable, but it's still a very big backpack – so don't expect to walk around with it all day (when it's full), as you'll start to feel its weight pulling you down.
The price of the Cabin Max Tromso is also excellent, making it one of the most affordable cabin backpacks out there – without compromising on features.
More
Cabin Max Tromso

Features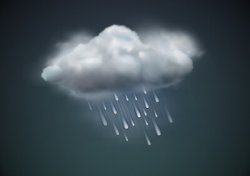 While not totally impervious to water or particularly heavy rain showers, the Tromso offers resistance to light rain for a short period of time.
Digging inside a bag for your water bottle is no fun, and the stuff inside might get wet. The Tromso has a zip-out outside pocket that's suitable for a 500mg bottle.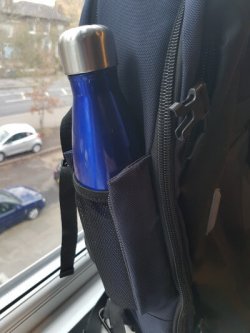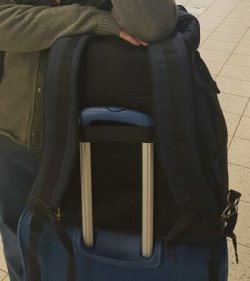 Slide your Tromso on top of your bigger trolley/suitcase. Perfect for those long airport waits, when you don't want to carry the backpack on your back.