Raising a pet is wonderful, but the costs can quickly add up. If you're looking for online stores where you can buy cheap pet supplies – these are my personal recommendations. 
When we moved to the UK, our cat came with us – and while flying him over was a lengthy – and quite expensive – process, there was never a question about it. However, as is often the case when moving to a new country, I quickly faced the issue of buying food and supplies for him. 
It might sound easy – there are plenty of pet stores on the streets of London, but I soon discovered that high-street pet stores are usually quite expensive. So I started looking for cheaper online alternatives to chains like Pets At Home.
So if you're looking for places to buy cheap cat and dog food or supplies, here are the online stores I usually buy from – with their pros and cons. 
Keep in mind that my goal is to get cheaper prices on pet supplies – without risking my cat's health, of course, by buying from questionable sources. So yes, you might find even cheaper online stores out there, but I prefer to buy from the 'big' guys, who are still cheap – but can definitely be trusted.
(That's not to say there aren't more trust-worthy options out there that I don't mention here – but I'm only going to list places I personally bought from. Also note that some of the links are affiliate links, which might earn me a referral fee, at no extra cost to you.)
When Should I Buy From High-Street Pet Stores?
Even I sometimes go to high-street pets stores, as they do offer some things that online stores don't.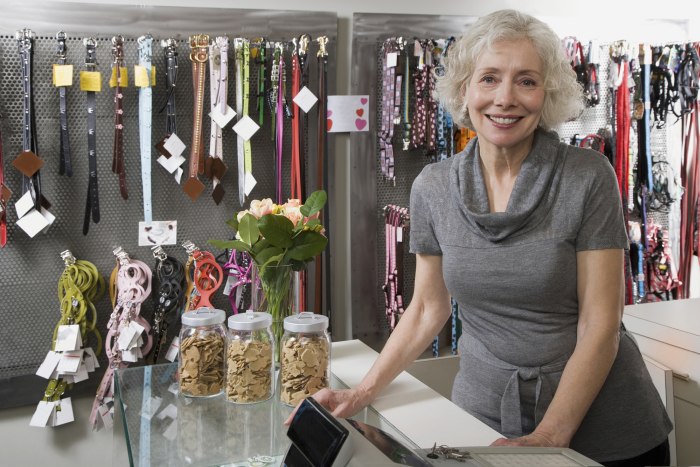 The ability to buy small amounts of food as a "trial" (1-2 cans, a small trial bag, etc') – most online stores only let you order multiple packs.
Easy returns: If your pet doesn't like the food you ordered (cats are notorious for that!), high-street pet stores usually make it very easy to return what you bought – EVEN if it's already open. Online stores are hit-and-miss when it comes to returning open pet products. (They won't actually ask you to send it back if it's open, but some will offer a refund, and some won't).
Immediate availability: If you find out in the middle of the day that your dog somehow ate all his food and you don't have any left – ordering online isn't fast enough. So high-street pet stores (and even supermarkets – most carry a limited range of pet products) will sell it to you NOW…
You can get advice from a human: While this isn't true to all high street stores, the good ones have knowledgeable workers that can help when you're not sure what to buy.
A big online-only pet store that's been around since 1999 and is based in Germany, Zooplus ships products to 30 countries, including the UK. With thousands of products, you're likely to find even the most peculiar products for your pets, usually at an excellent cost.
Zooplus is usually my first online port of call when I need to buy food or litter for my cat. They have an amazing selection of products, including European (mostly German) food brands that would otherwise be difficult to find in the UK. And best of all – the prices are excellent.
Their vast range is especially important if your cat has special dietary needs (my cat, for example, is allergic to chicken – good luck finding cat food without any poultry in it on the high street).
That big range has one downside, though – it's not always easy to find what you're looking for. Their search could use some work (especially the ability to filter products according to ingredients/tastes/etc'), and it's sometimes difficult to find all the information about a product when there are different sales pages for different deals on the same product.
In almost every case, I find that products on Zooplus are cheaper than in other stores – but as always, you should do a comparison, because it's not ALWAYS the case. 
And while their selection of pet food is impressive, it's a bit lacking in other pet categories – they do have a lot of toys and accessories, but not as much as you would find in some of the other stores.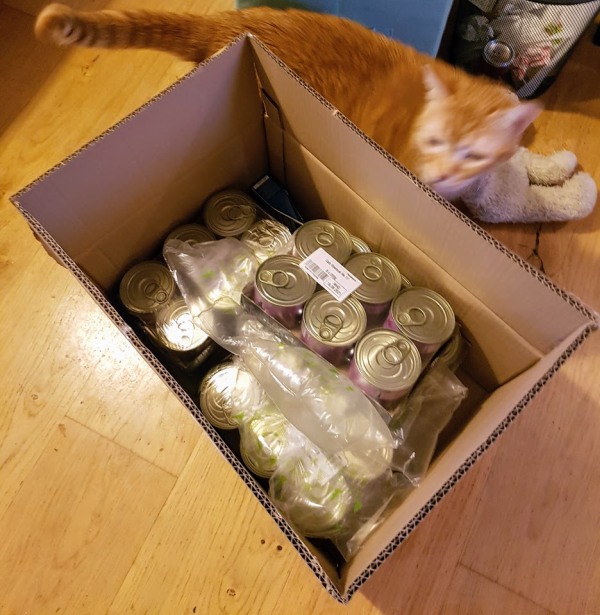 Deliveries are free to the UK when you spend above £29, either with Yodel or DPD. In most cases, I get my orders in 3-4 days, though weekends and holidays can cause delays. And, both Yodel and DPD give you delivery windows of 1-2 hours, which is convenient. 
Customer service is also very good – I haven't had to use it much, but when I did, their customer service representatives were efficient, though not very quick.
All in all, I always start my search for pet supplies with Zooplus – and then compare with some of the other options.
Amazon UK needs no introductions, and as the "Everything Store", they also sell pet products. You'll find everything from food to accessories to medical supplies, and while the prices are usually cheap – they're not always the cheapest.
You can't really go wrong with Amazon – they have an incredible selection of products (either sold directly by them or via 3rd party merchants), their customer service is top notch and deliveries are incredibly fast.
However, even though I buy most of my household items on Amazon – they're not always my first choice for pet supplies. The reason? They're not always the cheapest in this market.
If you're looking for the common, popular items in dog food, cat food and accessories – there's a good chance you'll find the best prices on Amazon (though, as always, do a comparison).
If, however, you're looking for items which are a bit harder to find (premium pet food from Germany, for example), then – if you find it at all on Amazon – it will often cost more than it does on Zooplus.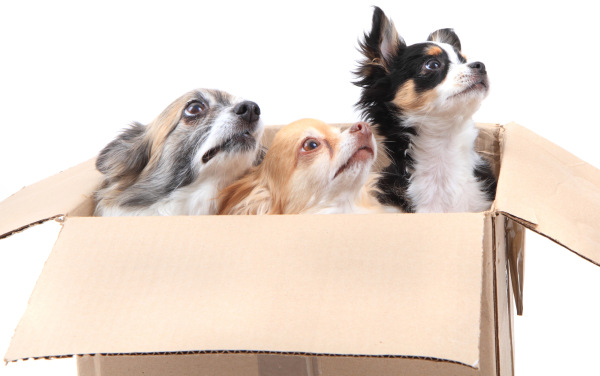 As for deliveries, if you're an Amazon Prime member (read my full review here), you can get your stuff within a day – sometimes even ON THE SAME DAY. So if your dog is hungry and you're in a hurry – Amazon should be your first choice (other than going to a physical store, of course).
However, they share Amazon's regular delivery issue – which is not getting a specific delivery window, so you have to wait at home all day (or ask them to leave the box at a designated place).
Fetch (Ocado's Pet Store)
"Fetch" is the pet store department of Ocado – the UK-based online-only supermarket. They offer a decent selection of products with competitive pricing, and cheap (or free) next-day delivery with 1-hour slots.
You might know Ocado as an online supermarket, but they also have their own online pet store – Fetch. I have used them several times, and the experience has been quite positive.
Their selection of products is limited – you'll find most of the popular pet food brands, and a few of the more obscure ones, but if you need speciality food, or those premium brands from Germany, you're most likely not going to find them on Fetch.
They also have a limited range of pet accessories – don't expect to get a lot of choices, but they have a few select products in each category. 
The prices are hit and miss – some are excellent (sometimes even cheaper than Zooplus and Amazon), and some are mid-range. So as always, it's best if you do a comparison.
Deliveries are one of their strong points – you can either combine your order with your Ocado supermarket delivery, or just order a separate delivery. Next-day deliveries are either £2.99, or free if you spend more than £29. 
They also offer one-hour delivery slots, which is a godsend when compared to Amazon's wait-for-it-all-day-long deliveries. However, they often run out of slots pretty quickly, so next-day delivery won't always be available, especially if you order later in the day.