Survey sites are usually a slow and painful way of making extra cash. Prolific is a bit different, with interesting (and short) surveys that actually pay. However, I only started making real money with them after I realised one crucial thing. And you can too – with this review.
A while back I told you why I generally hate survey sites – they take a lot of your time, pay very little, and confuse you with complicated payment schemes. And while I still stand behind these annoying issues, there's one survey site that (sort of) changed my mind, and I use regularly – Prolific.
What Is Prolific?
Prolific is a crowdsourcing research tool for academic researches around the world. It was founded back in 2014 as Prolific Academics, and the name was later changed to just "Prolific."
The tool is used by researchers who are looking for specific participants who belong to different demographics (worldwide, but mostly the UK and the US), to take part in academic studies. To incentivise participants, they are paid a small fee for each "survey" they take part in.
How Is Prolific Different From Other Survey Sites?
To begin with, the studies you take part in on Prolific are not, in most cases, surveys at all – they're academic studies done by researchers and data scientists from universities, schools, charities and – yes – also businesses.
When you first sign up, you need to fill several questionnaires about yourself – from basic demographic information (your age, where you live, annual income, etc') to things like hobbies, religious beliefs, your health, etc'. The more of these personal questions you answer, the bigger the chance of getting more studies, as researchers often look for very specific participants.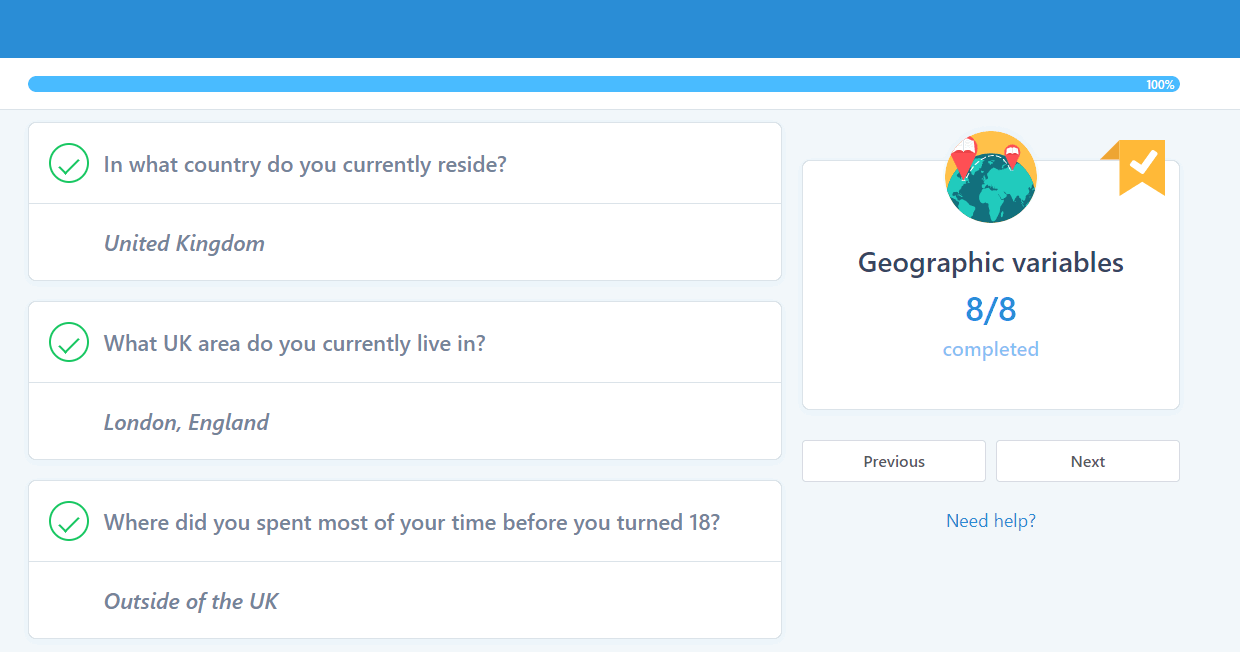 For example, a study might only apply to "Men who are living in London, and have had back pain in the past 12 months" – if Prolific don't know these things about you, they're not going to ask you to take part in that specific study.
Looking back at the reasons I usually dislike survey sites, Prolific do a better job in most (though not all) of those issues. So:
No screening questions: As mentioned, you do need to fill personal demographic details when you sign up – but you only do that once. Some survey sites make you answer these questions before each and every survey – waste 10 minutes of your time – and THEN say you're not a good match and fail you without compensation. Not so with Prolific – once you get an invitation for a study/survey, and you start it – you'll always get your payment (providing you complete the survey, of course).
Their time estimates are fairly accurate: Some of the other survey sites tell you a survey is going to take 8 minutes – and it takes 30 minutes. With Prolific, the time they estimate it will take you to complete the survey is usually pretty accurate in my experience (though not always!). Plus, if other people have already taken that particular survey, they'll also show you the actual average time it took the others.
The pay rate is decent: Remember, we're still talking pennies here (or £1-£2 at most), but when taking into account the time it takes you to finish the study, the pay rate is fair, if not always high.
The topics are interesting: This varies, of course, but with most of the surveys being academic studies, they're often quite interesting. Sometimes you get psychological studies, sometimes they want your opinion on social issues, and sometimes you get peculiar tasks (that are a part of some peculiar academic study.)
How Much Money Can You Make On Prolific?
Let me make it clear – you're not going to get rich by answering questions on Prolific. It's not going to replace your income, and it's not much of a side hustle.
That being said… the pay is better, in my experience, than most other survey sites. It can range anywhere between £0.5 to £2 per survey (my highest to date was £2.08).
Of course, those amounts don't mean much without knowing how long a survey will take you to complete. Thankfully, Prolific not only show you how long they estimate it'll take – and how much it pays – but they also calculate the estimated Reward Per Hour rate.
So if a survey is going to take an estimated 5 minutes, and it pays £0.5 – the pay per hour translates into £6, and it'll be prominently shown on the survey screen.
Of course, that's not even minimum wage – which is not something you should be aiming for on survey sites. But that number does help you decide whether you want to spend time on that survey.
Personally, I was able to make approx. £20 in one month. Your mileage will vary greatly, of course, because people with different demographic details than mine will get more – or less – surveys. And it's also a question of whether you manage to "grab" a survey in time (more on that below).
How Do You Get Paid On Prolific?
Once you complete a study/survey on Prolific, its organiser will check your answers, and approve your payment. This often takes just a few hours – though it can take a few days (especially on weekends). However, if the researcher takes no action (so doesn't approve or disapprove your answers), Prolific will auto-approve your submissions.
Once you accumulate at least £5, you can "cash-out" and ask to be paid. This is much better than some other survey sites that have very high payment thresholds (and thus it could take you months and months to see an actual payment from those sites.)
There are two payment options – PayPal and Circle (which I've never heard of.) With PayPal, cash-outs are charged 2.9% + 20p fee. You can wait and cash-out whenever you want (providing you have at least £5), and it tends to take a few days for the money to reach your account.
Answer More Surveys (+Get More Money) With This Trick
When I first started using Prolific, it was pretty embarrassing. I would wait for an e-mail from them, telling me about a survey I'm eligible for – and nothing would come. Or at most, I would get an e-mail once every fortnight. And THEN, even when I clicked the e-mail, Prolific would tell me the survey is already full and I can't take part.
And that's the main problem with Prolific – you don't get a lot of surveys (though that depends on your demographics), and even when you're a good fit – you're not going to know about it. The thing is – Prolific only send e-mail notifications to randomly selected groups each time – and even then, the surveys fill up in minutes.
You could, in theory, keep Prolific open on your screen, stare at it all day, and see the minute a new survey is up. But who's got time to do that?
So I dismissed Prolific at first, because – at that rate – I was en-route to making £5 in about a year or two…
However – that's when I discovered the Prolific Assistant Chrome extension.
It's a simple extension that does one thing – it monitors your Prolific account, and notifies you (with a voice alert) once there's a survey available for you. You can control how often it checks Prolific – the default is 60 minutes, but I've changed it to 20 minutes (because most surveys really do fill-up in minutes.)

The extension is a bit wonky at times – you get logged off from Prolific every few hours, and then you need to re-log back in, otherwise the extension won't work. But still, it made a huge difference in the number of Prolific studies I manage to take part in.
It still doesn't guarantee a survey each and every day – and sometimes you get those notifications at the most inconvenient times – but I did move from one survey a month to at least 4-5 every week.
So if you're serious about giving Prolific a try – register with them first, and then download the extension.
How Do I Join Prolific?
That's the easy part – go over to the Prolific website via this link, and… register.
You'll need to verify your e-mail address and either your phone number or Facebook account – but that's it.
(Note: I get a small referral bonus if you join Prolific via my link. This, of course, is at no extra cost to you, and has not influenced this review. I can get much better referral payments from some of the other survey sites – but I'm not going to recommend sites I don't like using myself.)